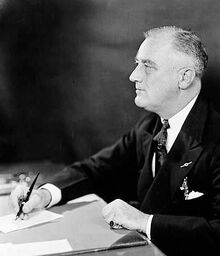 A Left-Wing Populist is a person who believes that the Hard Working Majority and or the Principles of Society that values Democracy, Secularism, Civil Rights, Economic Equality, and Social Equality are being Undermined by a Small Elite Minority which are: Conservatives, Capitalists, Billionaires, the lack of Campaign Finance Laws and Regulations, Big Corporations, and Big Banks, and believes Big Business is responsible for Environmental Abandonment, talking about the Fossil Fuel Industry.
Subcategories
This category has the following 14 subcategories, out of 14 total.
Pages in category "Left-Wing Populist"
The following 82 pages are in this category, out of 82 total.
A

B

C

D

E

F

G

J

K

L

L cont.

M

N

O

P

S

T

U

V

W