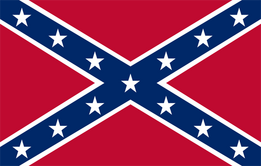 Southern Populism is Populism among Southerners in the American South, where it is believed that the American South is being undermined by non-southerner elites, including the United States, eventhough the American South is a part of the United States.
The Non-Southerner Elites today can be: the United States as a whole, Liberals, the U.S. Federal Government. And the Former Non-Southerner Elites were: the Republican Party, the North, Abraham Lincoln, the Lincoln Administration, and Anti-Slavery Activists (Abolitionists), and still Anti-Segregation Liberals.
Southern Populism was once the dominant faction of the U.S. Democratic Party until the Presidents, Franklin D. Roosevelt, to President, Lyndon B. Johnson.
Southern Populism is now the dominant faction of the U.S. Republican Party since President, Ronald Reagan.
Subcategories
This category has the following 8 subcategories, out of 8 total.
Pages in category "Southern Populism"
The following 14 pages are in this category, out of 14 total.
B

C

D

J

J cont.

J cont.

S

U
Ad blocker interference detected!
Wikia is a free-to-use site that makes money from advertising. We have a modified experience for viewers using ad blockers

Wikia is not accessible if you've made further modifications. Remove the custom ad blocker rule(s) and the page will load as expected.