A White Nationalist or White Supremacist, or simply a Racist, is a White Person (Someone of European Ancestry) who believes that his Race, Ancestry, Heritage, particularly religion, etc, is Superior to other Races, by believing so, judging people based on their Race, Ethnicity, or Religion negatively.
Throughout History, White Nationalists have caused Major Severe Damages in Human Societies. World War 2, the American Civil War, European Colonization, the American Indian Wars, World War 1, and the Civil Rights Movement.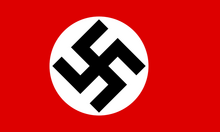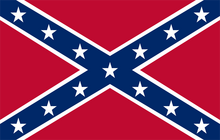 Subcategories
This category has the following 7 subcategories, out of 7 total.
Pages in category "White Nationalist (Racism)"
The following 7 pages are in this category, out of 7 total.