The Big debate has came and debate on the Flag and Emblem, the Chawosaurians are arguing and fighting regarding the flag and emblem and are controversial issues.
The Chawosaurian People and Government are aware of the penalty of voting and then the biggest controversial question, should Chawosauria be in the Continent Union, or should it be created.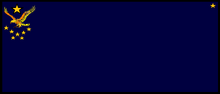 Ad blocker interference detected!
Wikia is a free-to-use site that makes money from advertising. We have a modified experience for viewers using ad blockers

Wikia is not accessible if you've made further modifications. Remove the custom ad blocker rule(s) and the page will load as expected.